The postage stamps issue "Crowns of the Kings of Romania" reminds to former generations and presents to new ones the symbols of the Romanian royalty on the background of the great events in the history of our people which marked the State Independence and recognition of Romania as a sovereign country and a fundamental piece of the state structure that has still been forming the European community.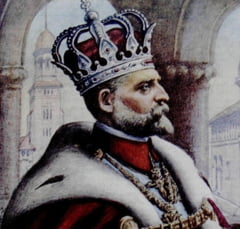 The Crown of Queen Elisabeta
and the Crown of Queen Maria.
See specific details about these
here
.
Title
:
Crowns of the Kings of Romania
Date of Issue
: 28 February 2013
Country:
Romania
Denominations
: 3L30, 4L30, 14L50
Source
:
http://www.romfilatelia.ro